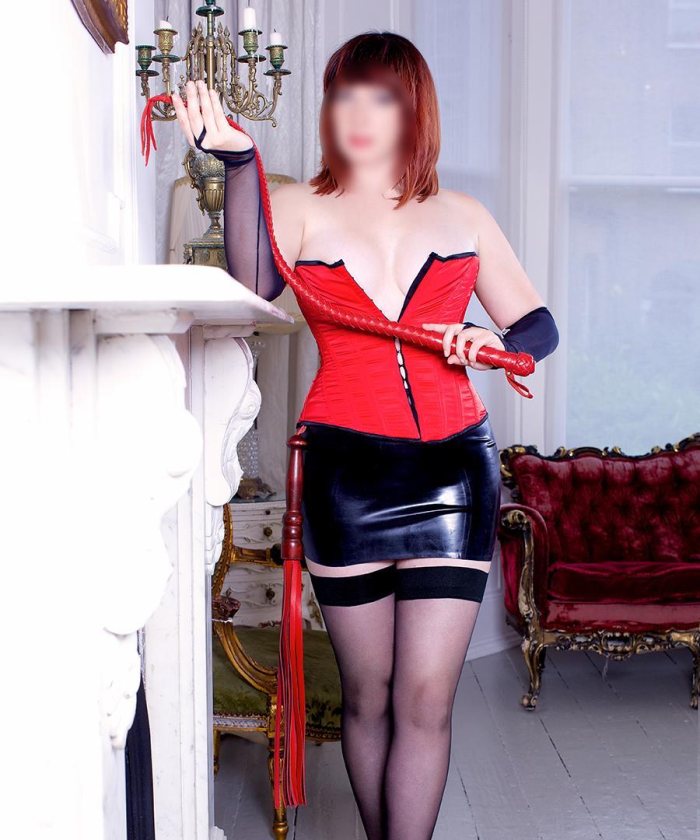 A review from my collared slave puck to mark our two year anniversary
By Elizabeth Swan on
ELIZABETH SWAN
A domme non pareil
This Saturday, February 13
th
, 2016, will mark exactly two years since i first met and sessioned with the Lady who was to collar me, become my owner and make me the happiest of slaves. She has graciously allowed me to write a review of Her and Her arts. i should have kept a blog of our countless meetings [ actually not countless but the number is for Her and i to know ] but my head is always elsewhere for a long time after i have been dismissed from Her presence; writing is not an option. i will, instead, encapsulate Her virtues and qualities by using vignettes from the hours that i have spent serving Her and suffering for Her pleasure.
DOMINATING
: "Undress quickly" "fold those clothes neatly" "always keep your head below Mine" "don't look at Me" "keep quiet" "stop moaning". Instructions snapped and reinforced with pain at our first ever meeting as She lay down instant markers of Her power.
COMIC:
Sometimes intentional, sometimes not. The time She had me locked in cock stocks, released my ankles and wrists and told me to step back; had She forgotten that my cock was still secured or not?!
SADISTIC:
Her smile as She tightens the Thai pain sticks on my nipples and twists them through 360 degrees looking me in the eyes; mine watering, Hers shining
SENSUAL:
After a long flogging, Her body pressed up against my back and feather light kisses on my burning skin.
INVENTIVE:
Tied to Her cross, nipple clamps attached to me and a rope, cock shocker on. Her on a bed opposite, pleasuring Herself as She pulls on the rope and presses the remote control. Moans of pleasure and cries of pain fill the air.
BOUNDARY PUSHING
: i had never fancied water sports but as She hands me a glass of Her champagne, fixes my eye and says "three sips and swallow each", how can i resist?
HUMILIATING:
At the end of a session a friend calls on Her and is let into another room. "Go and say hello to her." "Like this, Ma;am?" "Of course". Friend looks me up and down as i stand in front of her, naked apart from my collar imprinted with "Property of Elizabeth Swan", and quietly smiles.
SKILLED:
i tell Her that i can be marked and She asks for how long. The marks of the cane last the three days requested: no more, no less.
CULTURED
: Before a session, i was ordered to learn Her favourite Shakespeare sonnet by heart and then beaten every time i stumbled or hesitated when reciting it.
SPONTANEOUS
: Deciding to take a shower and making me watch Her as i kneel, hands cuffed behind back, collar tied off to wall by a lead and Her knickers thrust in my mouth. Ten words out of many that describe an intelligent, insightful, warm and commanding Lady. Ten short scenes from so many hours of pain, pleasure, tears and laughter. For the experienced sub, the novice, the pain slut and the cross-dressing maid, Elizabeth Swan is a Domme not to be missed. Contact Her for an experience you will never forget.
Elizabeth Swan
---