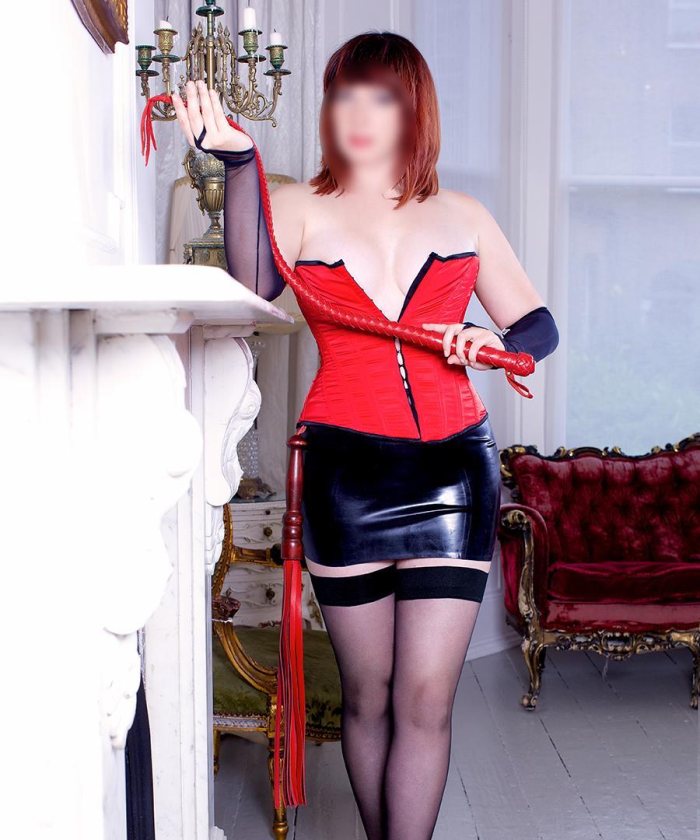 And it's still only Tuesday
By Elizabeth Swan on
And now I am lying naked and knackered on my bed with a bath I am too tired to climb into and a naked cat between my feet.
Phew, what a couple of days it has been. I love being busy which is fortunate because I am always busy. From house renovation, family obligations, multiple creative jobs and then there is my domination business.
Yesterday I went to London and dealt with two subs. Then I had a long chat with my good friend Mistress Thorne and then caught the train back.
And then today in Stoke two more sessions. In my early domming days I saw four a day…but I really don't know how I managed that! Now it is two, maximum. For me it means I can put more into the sessions. I keep having fun and more importantly I see who I like.
So what did I get up to that wore me out so much? Well today there was a lot of strap on fucking. I swear that Stoke has more men and sissies that like pegging than anywhere else in the country. It is very rare I do a session in Stoke that doesn't involve it. Strap on fucking has always been a favourite of mine. So many different positions, and different ways to deliver it. Being slow and gentle and intimate as I open them up more and watch their eyes as they roll back from the intensity… or fucking them so hard that they almost beg for me to stop…whilst their bodies push against me urging me on more. It turns me on, fucking a man like that. It always has. I often use a vibrator at the same time as I believe a Mistress should come first…if I am in the mood of course!
There are not many jobs where one can orgasm on the job.
Then there are laughs. There was a lot of laughing this past few days. One slave, who I have known for almost ten years, told me that our sessions were always different. I like him a lot… but something comical always happens in our sessions. This time he was totally restrained…or so I thought. "You are so vulnerable, completely defenseless and helpless as I..." etc and then he reached up and scratched his nose. His restraints were attached to a chain…that wasn't restrained to anything! "This is why I have never asked you for a review!" I said. "It's your unique selling point…comedy domination." He replied with a laugh. Which was when I reached for the electric butt plug…
Have a wonderful fun week folks. And don't forget. A fisting a day keeps the doctor away.
xx
Elizabeth Swan
---